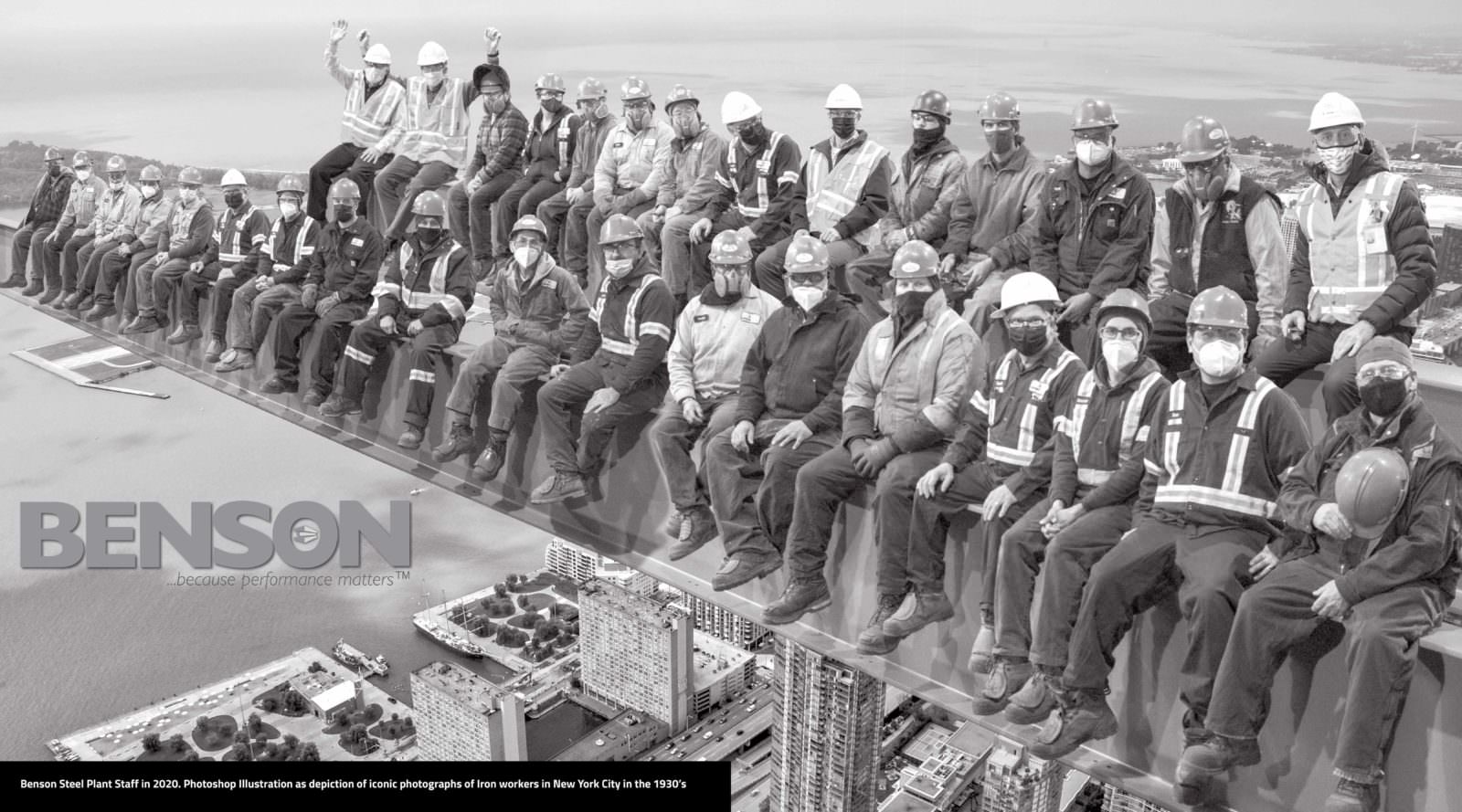 In December 2020, here at Benson Steel we had our take of the iconic 1932 NYC Iron workers photograph  and re produced it with a montage of our brave plant workers situated in the Toronto Skyline.
A little fun exercise to acknowledge their hard work breaking a little bit the routine of the day.
DID YOU KNOW?
On September 20, 1932, high above 41st Street in Manhattan, at the construction of the Rockefeller Centre 11 iron workers were taking a break, sharing boxed lunches and cigarettes. They appeared to be completely fearless and relaxed despite the location of this break.
The resulting photograph became one of the most iconic images in the world.
Once you see it, you can't forget it.
The truth behind the classic photo is that it was staged. The men in the picture however, were real iron workers. 
The images were intended as advertising for the new building. The lunch photo was published in the New York Herald Tribune in October of that year.
The image became an icon, a symbol of bravery and tenacity of the Iron workers that built (and still do) North America.
There were more death-defying photos taken that day. In addition to photos featuring different poses for the 11 men on the beam, there's also a rarely seen picture of four of the men stretched out across it, taking a well-deserved nap.
That photo was owned by the International News Photos archive, which was a competitor of Acme Newspictures archive, the original owner of Lunch Atop a Skyscraper. The identity of the photographer for this lesser-known picture is unknown as well.
Since then the iconic photo has been adopted by pop-culture and there are hundreds of versions from TV Stars to characters in the popular film the Minions.