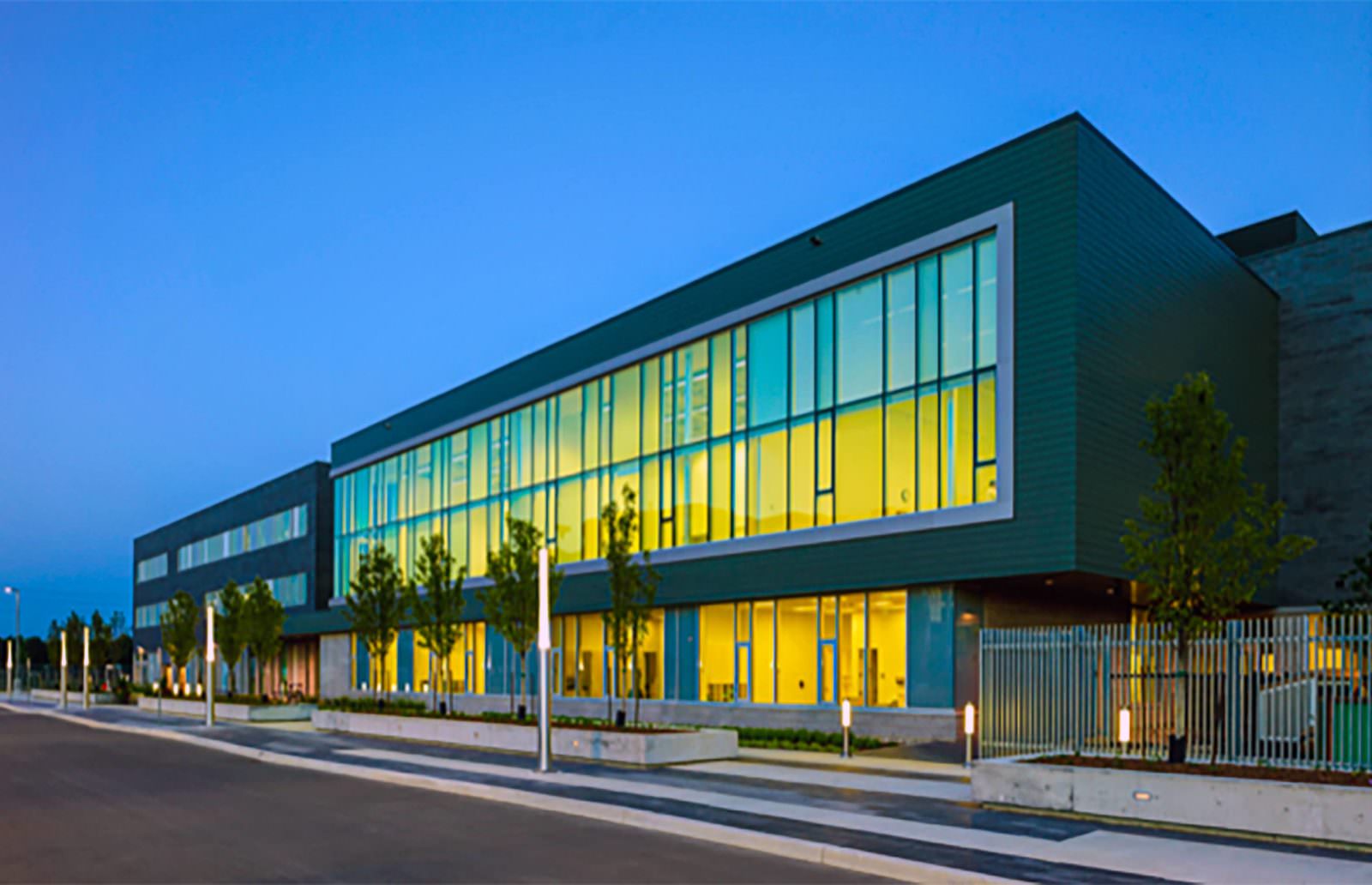 LEBOVIC CAMPUS
Located in the heart of York Region, the Lebovic Campus is home to a network of health and wellness, fitness and social service agencies.
ARCHITECT

 READ JONES CHRISTOFFERSEN LTD. (RJC)
ENGINEER

 READ JONES CHRISTOFFERSEN LTD. (RJC)
TONS OF STEEL:

890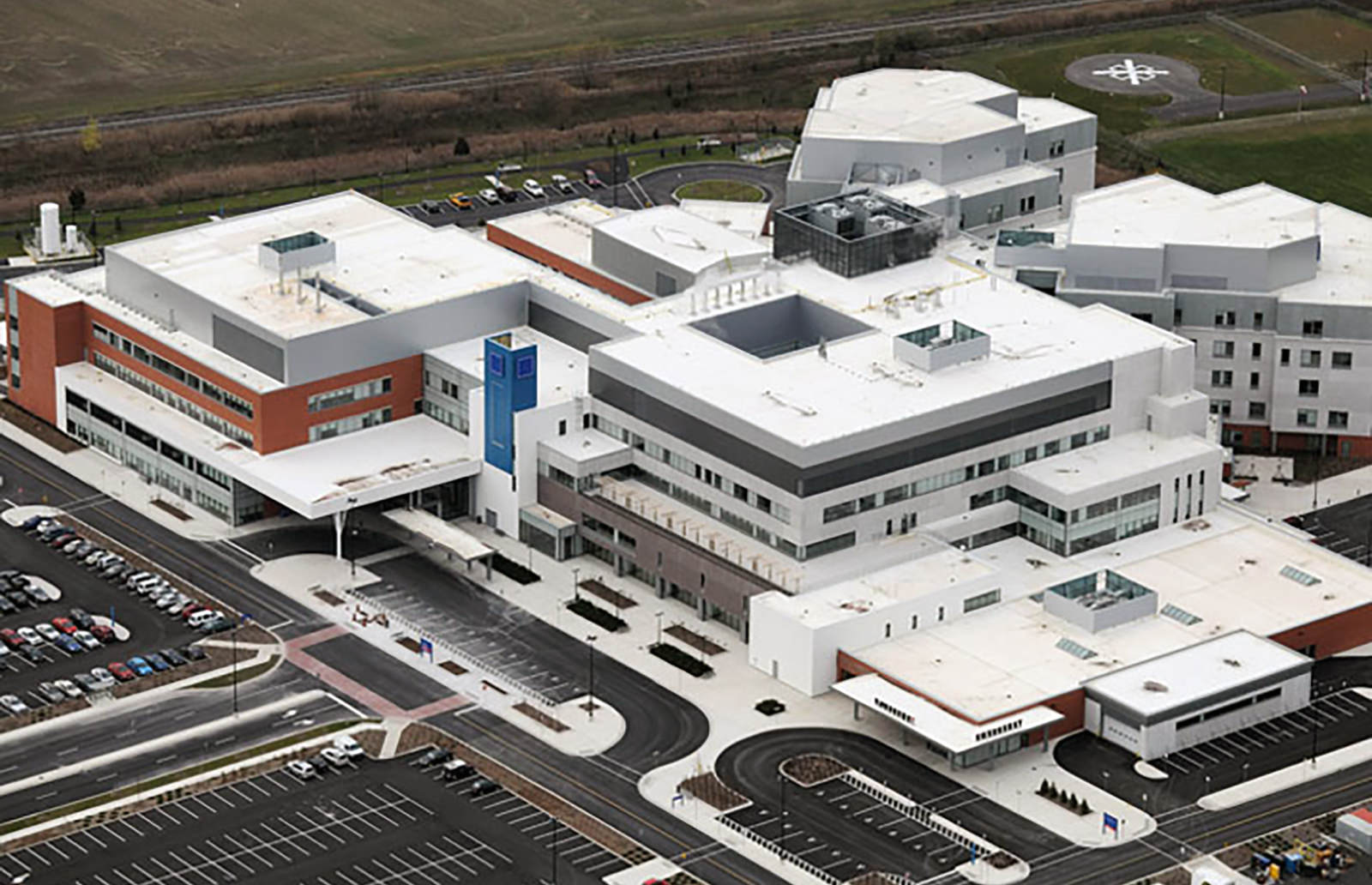 NIAGARA HEALTH SYSTEM
This new health care complex is The Toronto Construction Association "Best of the Best Award" -Trade contractors and suppliers/manufacturers for Benson Steel.
ARCHITECT

B+H ARCHITECTS.  
ENGINEER

WSP CANADA INC.
TONS OF STEEL:

1501.8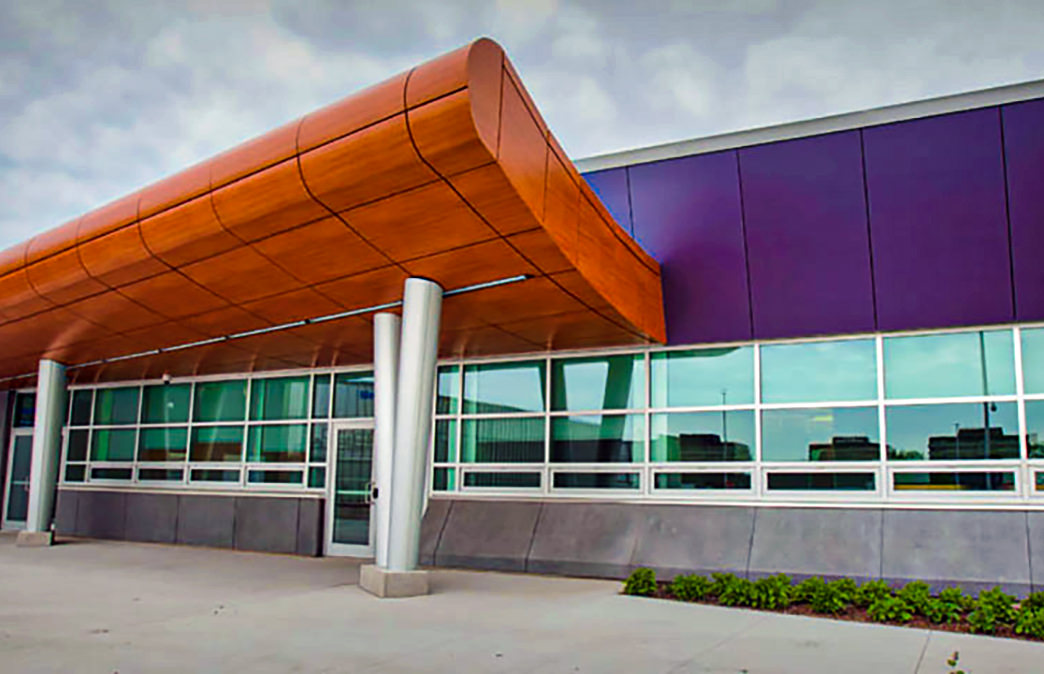 Oakville Transit is the public transportation provider in Oakville, Ontario, a rapidly growing municipality with a vibrant and dynamic community
ARCHITECT

IBI GROUP ARCHITECTS
ENGINEER

GIFFELS ASSOCIATES LIMITED /IBI GROUP
TONS OF STEEL

1676.9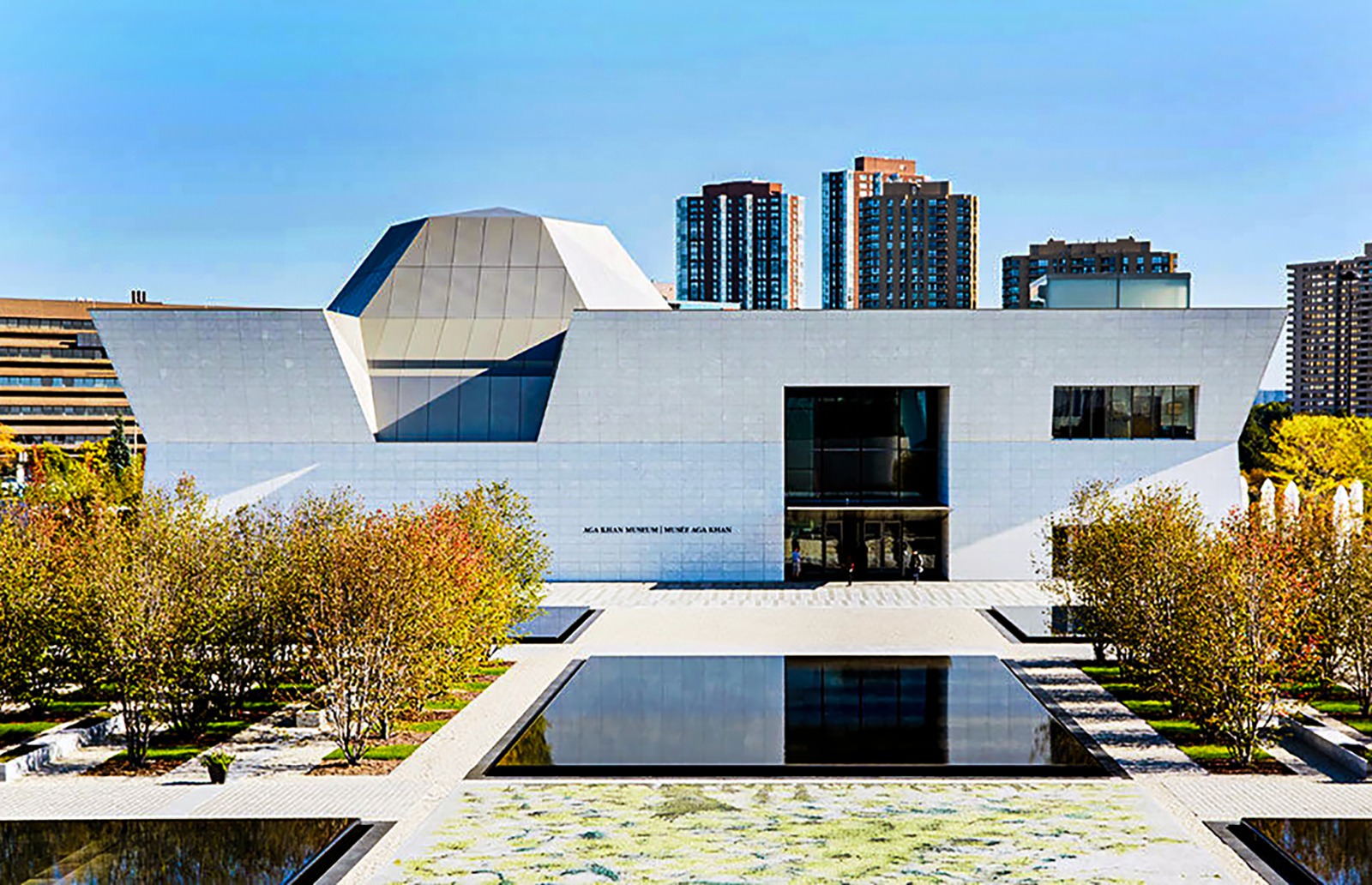 AGA KHAN MUSEUM
The Aga Khan Museum presents art from historically significant Muslim civilizations as well as contemporary Muslim communities and diasporas around the world.
MORIYAMA & TESHIMA ARCHITECTS INC.
ENGINEER

HALCROW YOLLES
TONS OF STEEL

739.8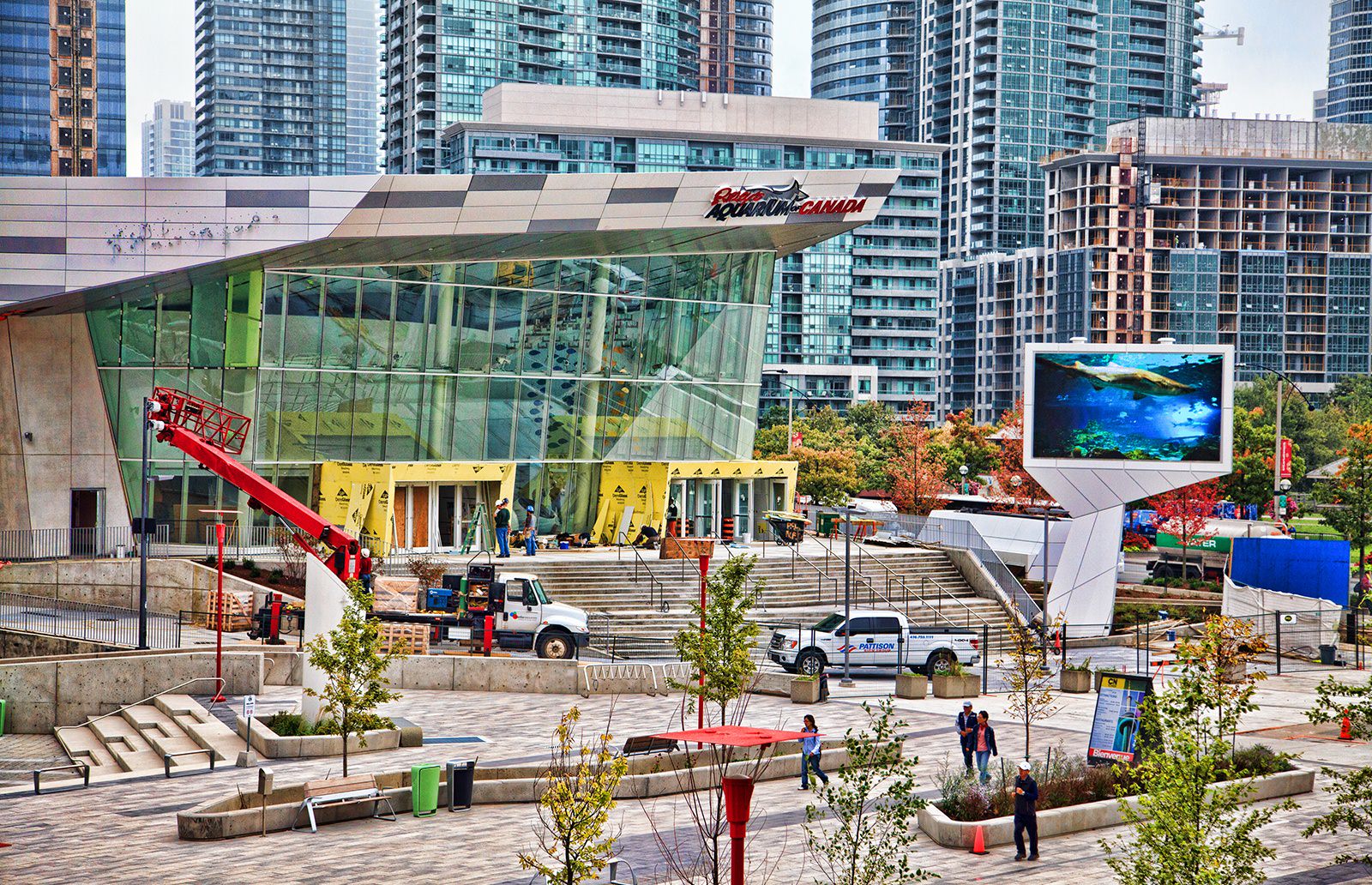 RIPLEY'S AQUARIUM
Ripley's Aquarium in the heart of Toronto is the home of 16,000 aquatic animals. The 135,000 square foot facility has the capacity of 1.5 million gallons of water
B+H ARCHITECTS 
ENGINEER

ENTUITIVE ENGINEERING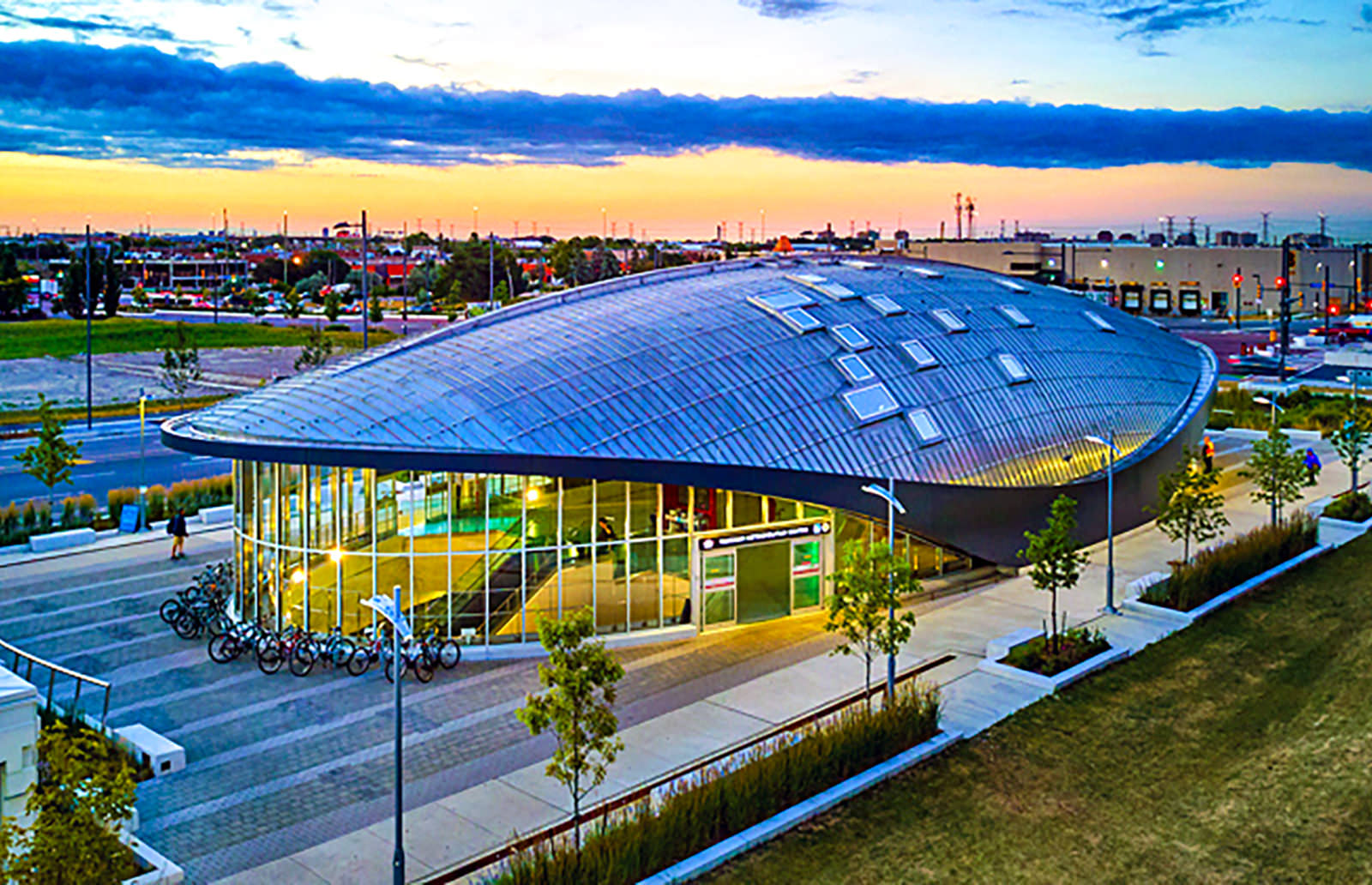 In Vaughan, Ontario has a distinctive dome shaped main entrance. A complex fabrication that our team accepted and accomplished with great success.
ARCHITECT

ADAMSON ASSOCIATES ARCHITECTS
ENGINEER

ARUP CANADA INC.
TONS OF STEEL
363.9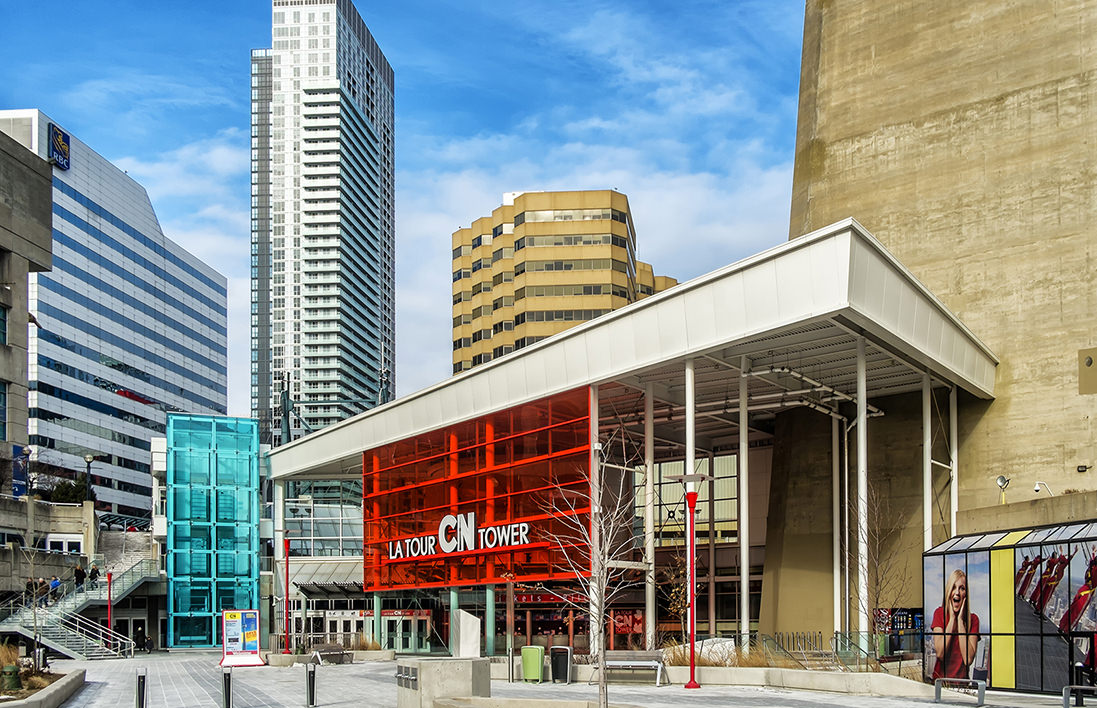 CN TOWER 
Benson fabricated the new entrance canopy and elevator frame. We also supplied the underground beams to support the neighbouring Ripley's Aquarium sign. The CN Tower is a communications tower in downtown Toronto.
ARCHITECT

IBI
ENGINEER

READ JONES CHRISTOFFERSEN
TONS OF STEEL

48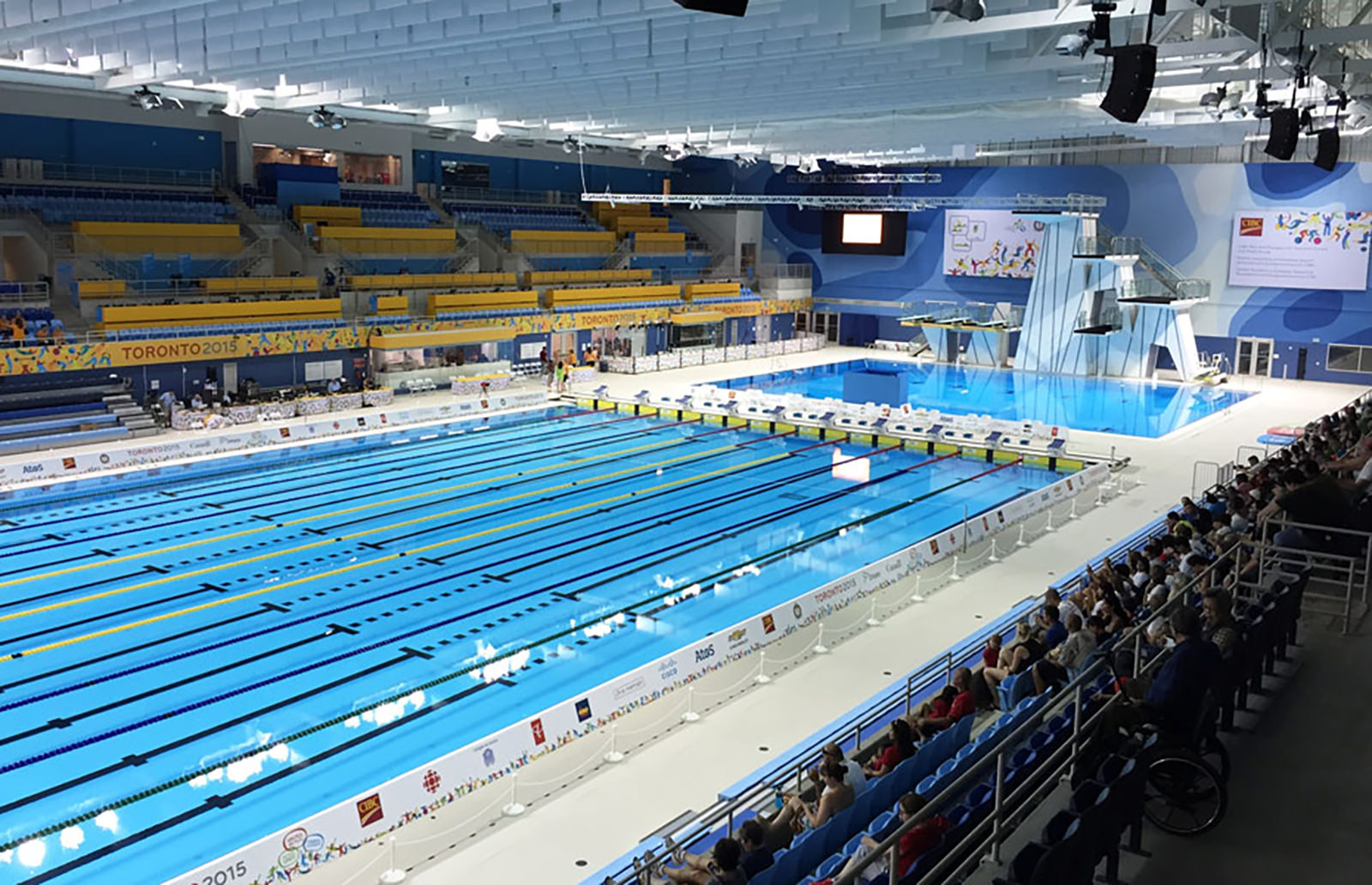 PANAM AQUATIC CENTRE 
The Pan Am Games came to Toronto in the summer of 2015. We were proud to be a partnership fabricator alongside Walters Group for this exciting international aquatic centre. Three cranes were used to position and hoist approximately 20 trusses, each measuring as much as 265 feet in length.
ARCHITECT
NORR
ENGINEER
WSP ~ HALSALL
CANADIAN HIGH ARCTIC RESEARCH CENTRE (CHARS)
CHARS, located in Cambridge Bay, Nunavut, is a year round facility for science and technology. Benson Steel's project involved the fabrication and erection of the main research buildings.
ARCHITECT
FGMDA ARCHITECTS
ENGINEER
SNC LAVALIN
TONS OF STEEL
310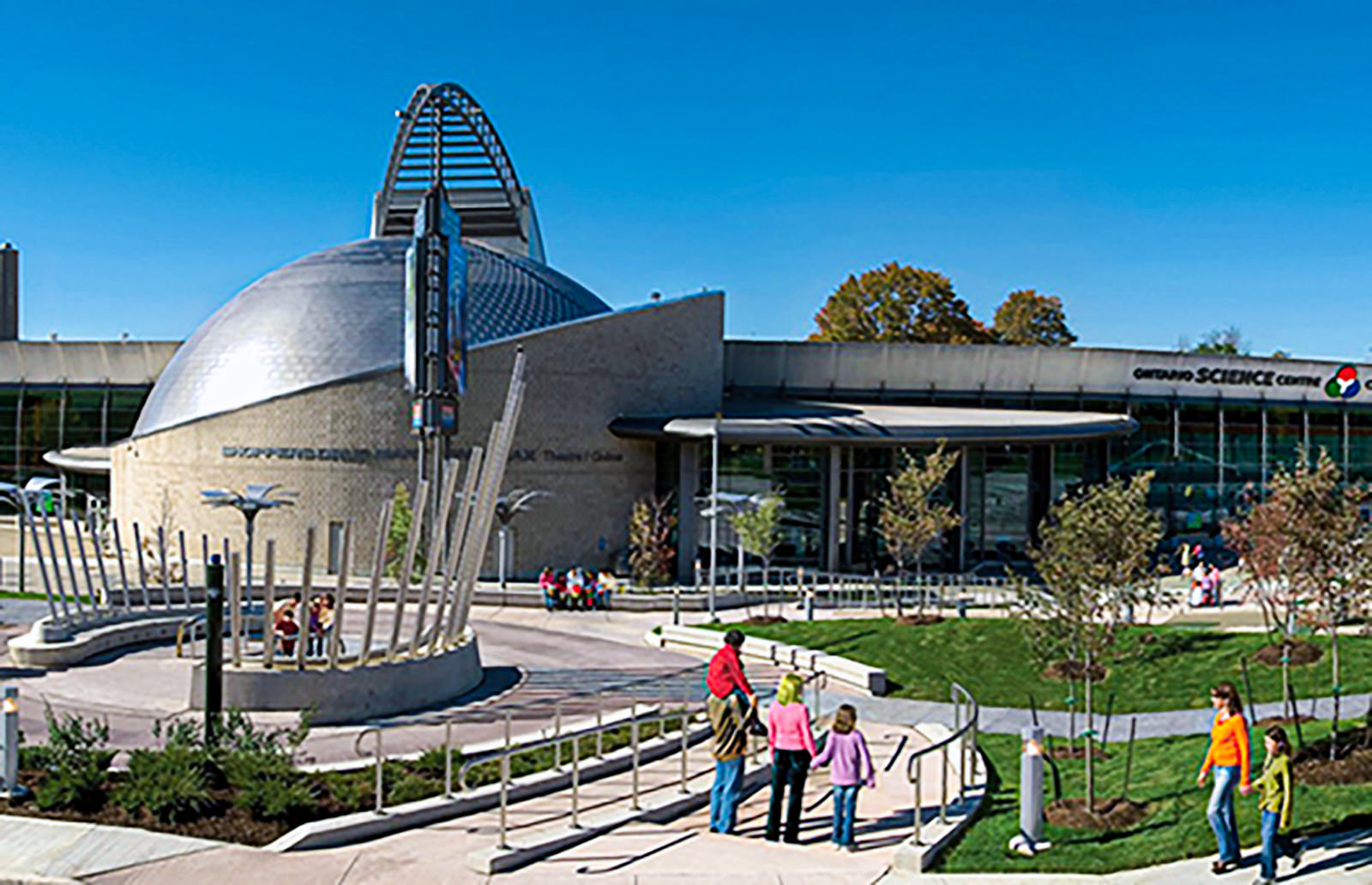 ONTARIO SCIENCE CENTRE 
The Science Centre has welcomed more than 51 million visitors since it opened in 1969, implementing an interactive approach adapted by science centres around the world.
ARCHITECT
DIAMOND & SCHMITT ARCHITECTS
ENGINEER
YOLLES PARTNERSHIP INC.
TONS OF STEEL
121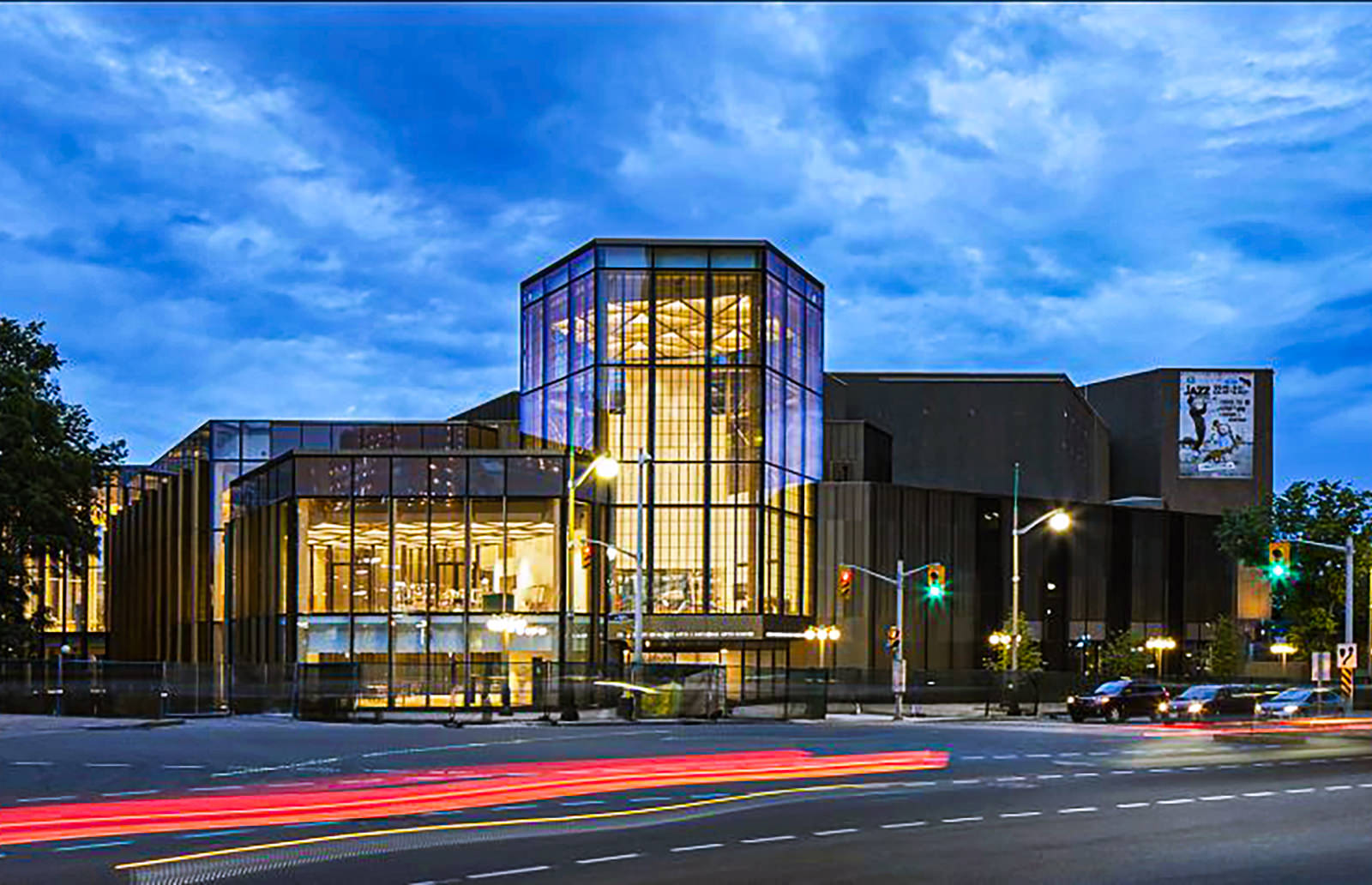 NATIONAL ARTS CENTRE
The National Arts Centre is one of Canada's largest performing arts facilities at 1,158,000 square feet. Benson Steel is proud to had been a part of the renovations of this historic site.
ARCHTITECT

DIAMOND SCHMITT ARCHITECTS
ENGINEER

FAST & EPP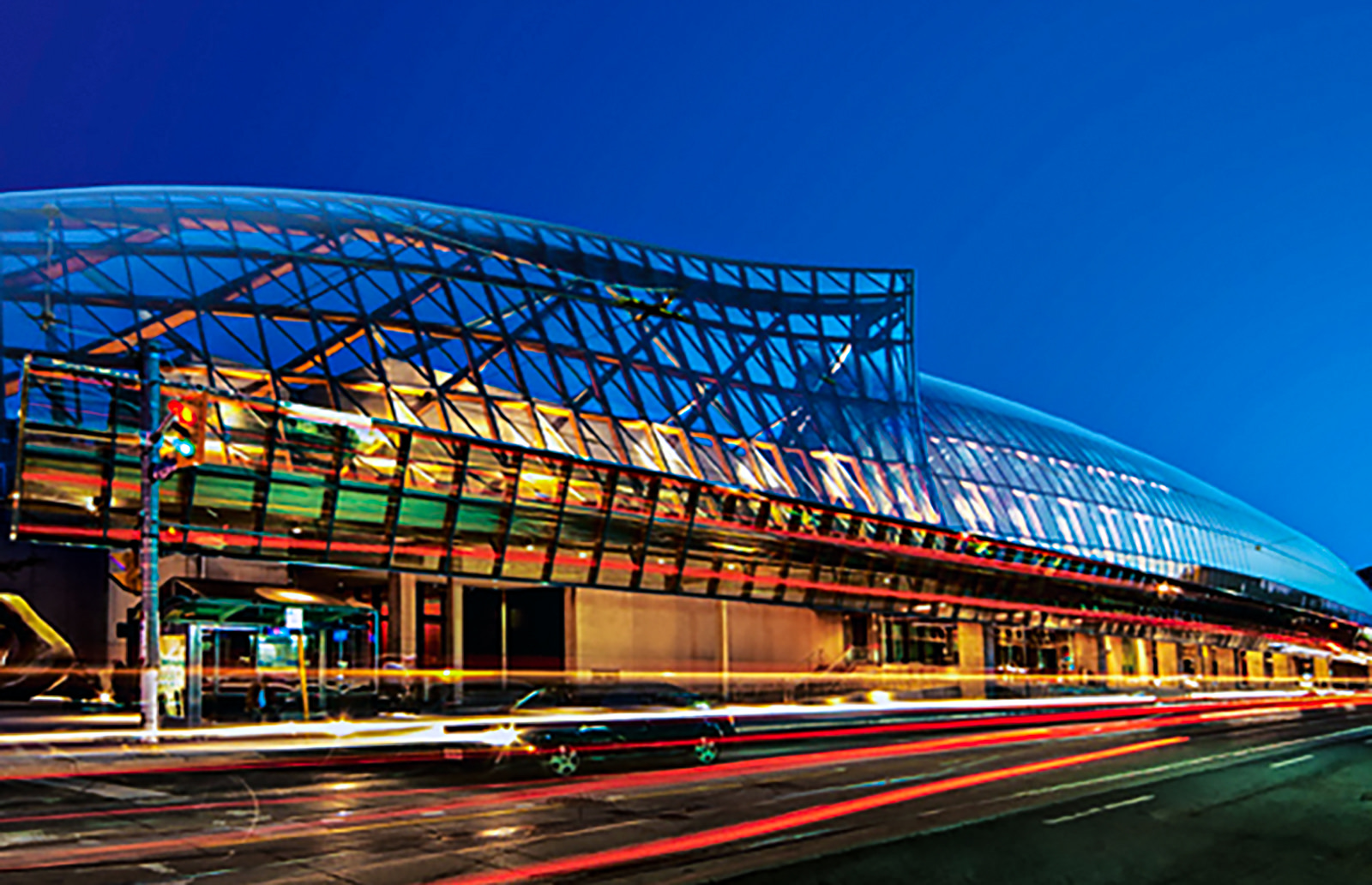 The expansion enlarged the AGO by 97,000 square feet and increased art-viewing space by 47%. Elegantly designed glass-and-wood façade that spans 600 feet along Dundas Street.
ARCHITECT

FRANK GEHRY
ENGINEER

HALCROW YOLLES
TONS OF STEEL
2376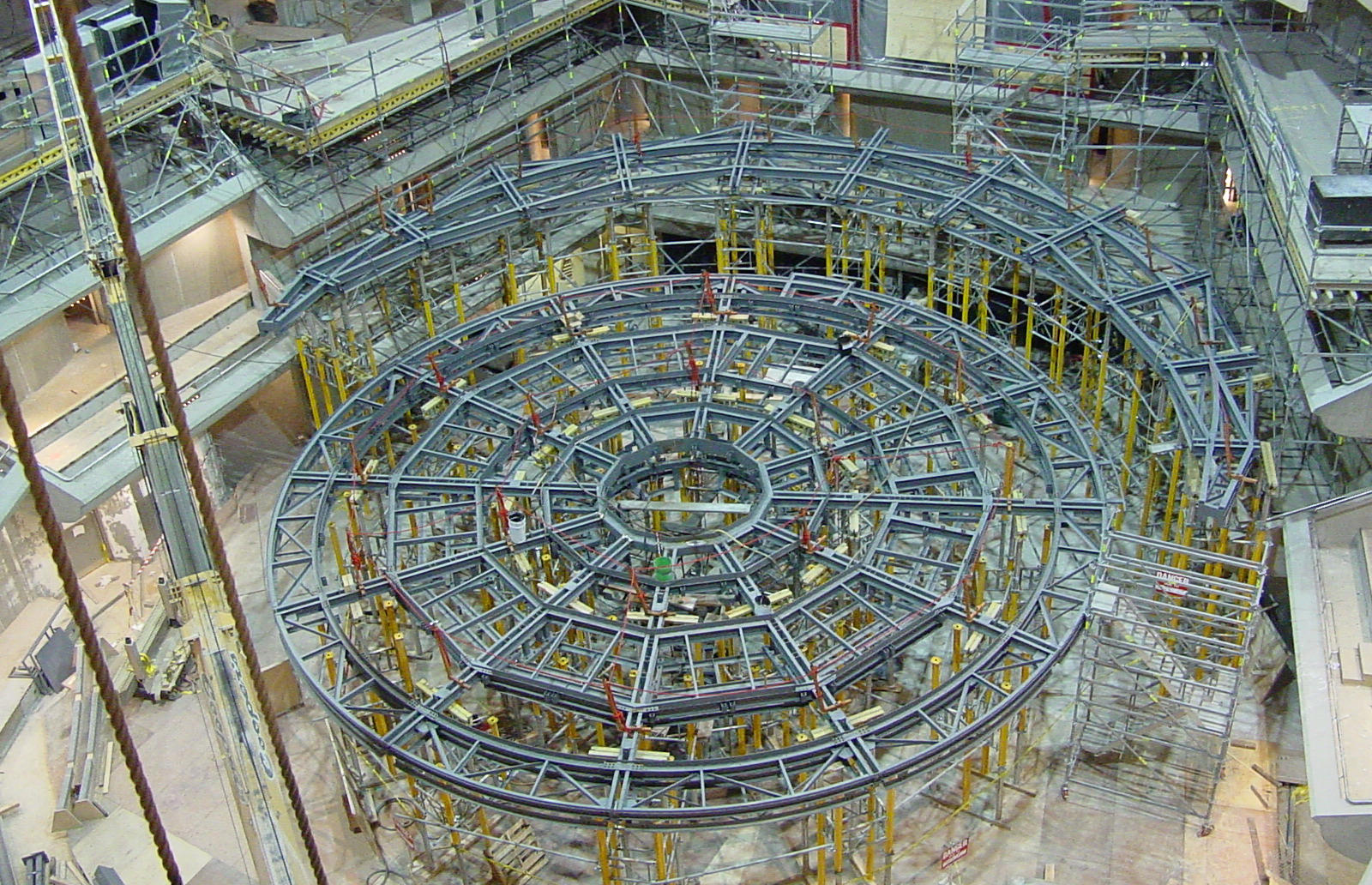 ROY THOMPSON HALL 
The Hall renovation was an acoustic enhancement project. In the upper reaches, above the highest balconies, the walls were brought in by as much as 20 feet reducing the hall's overall volume and introducing parallel walls for running reverberation..
ARCHITECT
KUWABARA PAYNE MCKENNA BLUM
ENGINEER
CARRUTHERS & WALLACE LTD.
TONS OF STEEL
186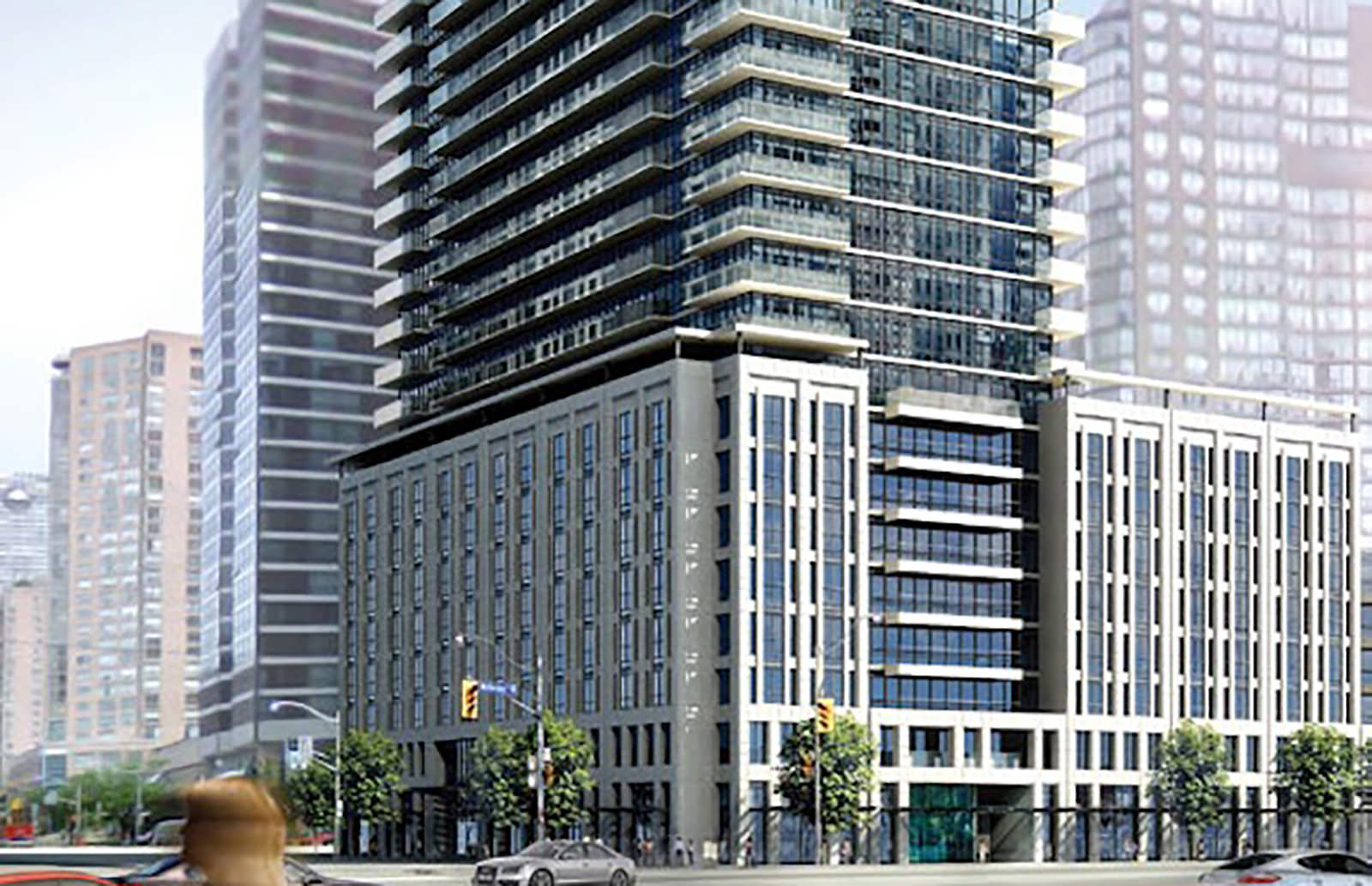 THE BRITT CONDOMINIUMS
The Britt is a new condo development undergoing a complete renovation. Included in it's conversion is the addition of 9 floors, a gym, spa and theatre room. It will comprise of 1832 tons of steel, 207,000 square feet of deck.
ARCHITECT

PAGE & STEEL IBI GROUP ARCHITECTS
ENGINEER

JABLONSKY, AST AND PARTNERS
TONS OF STEEL
1832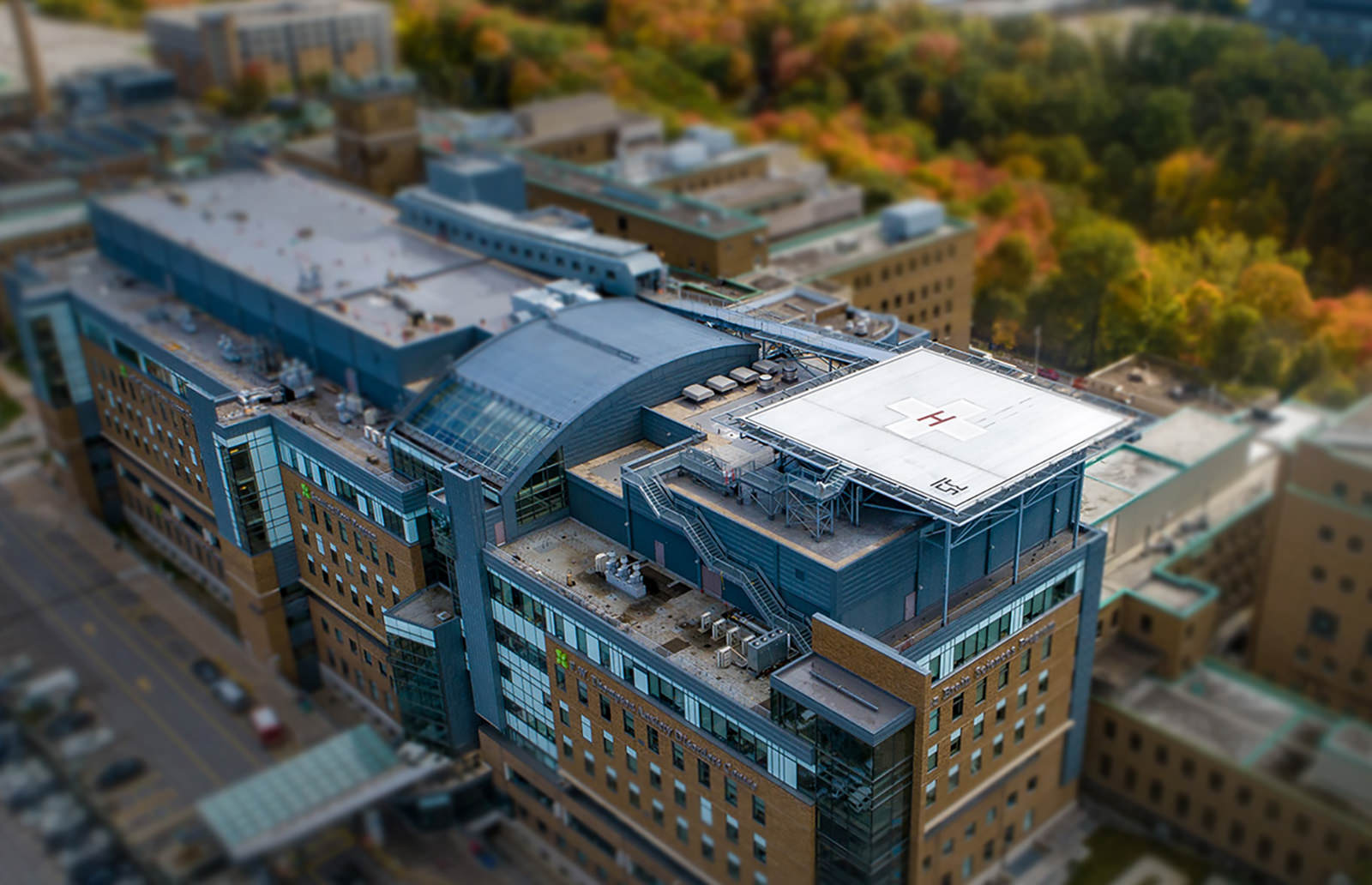 The new helipad improved access to Canada's largest trauma centre. Critically ill and severely injured patients gain valuable minutes in getting to the life-saving care they need.
ARCHITECT

 HDR ARCHITECTS ASSOCIATES
ENGINEER

EXP SERVICES
TONS OF STEEL
87.8