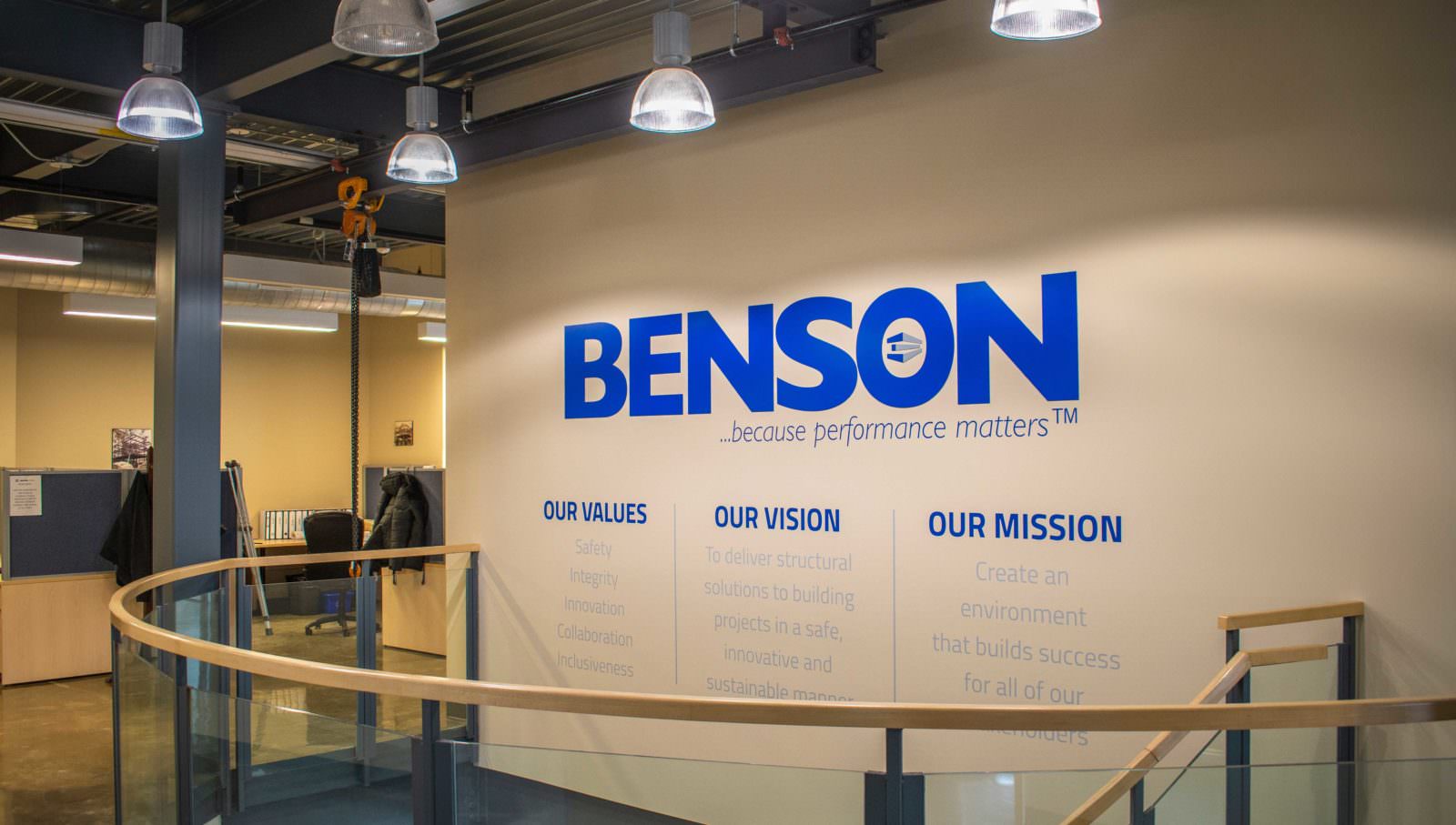 Over the last 40 years, at Benson Steel we have worked tirelessly to position ourselves as a leader in our field. 
We have achieved this by defining our beliefs and following simple rules laid down by our founders. Over time we have defined these values and beliefs and created a Vision and Mission Statement that reflects the way we do business not just today but everyday.
Safety  • Integrity  • Innovation  • Collaboration  • Inclusiveness
These values have helped to support our Vision of delivering structural solutions to building projects in a safe, innovative and sustainable manner. They also support everyday our Mission to create an environment that build success for all our stakeholders.
Our Vision and Mission are the result of staying true to our founding principles.
We also believe the more we are able to communicate what Benson is about, the greater is our ability to reach new clients, sub trades and partners.
The words we believe and work to each day have made its way to one of our prominent walls in the office so anyone that comes to Benson can know the principles that drive our every day actions. 
We thought it would be kind of cool to share with you: